A new family member
We welcome a new family member in our house. It's a baby. Just like 7 years ago.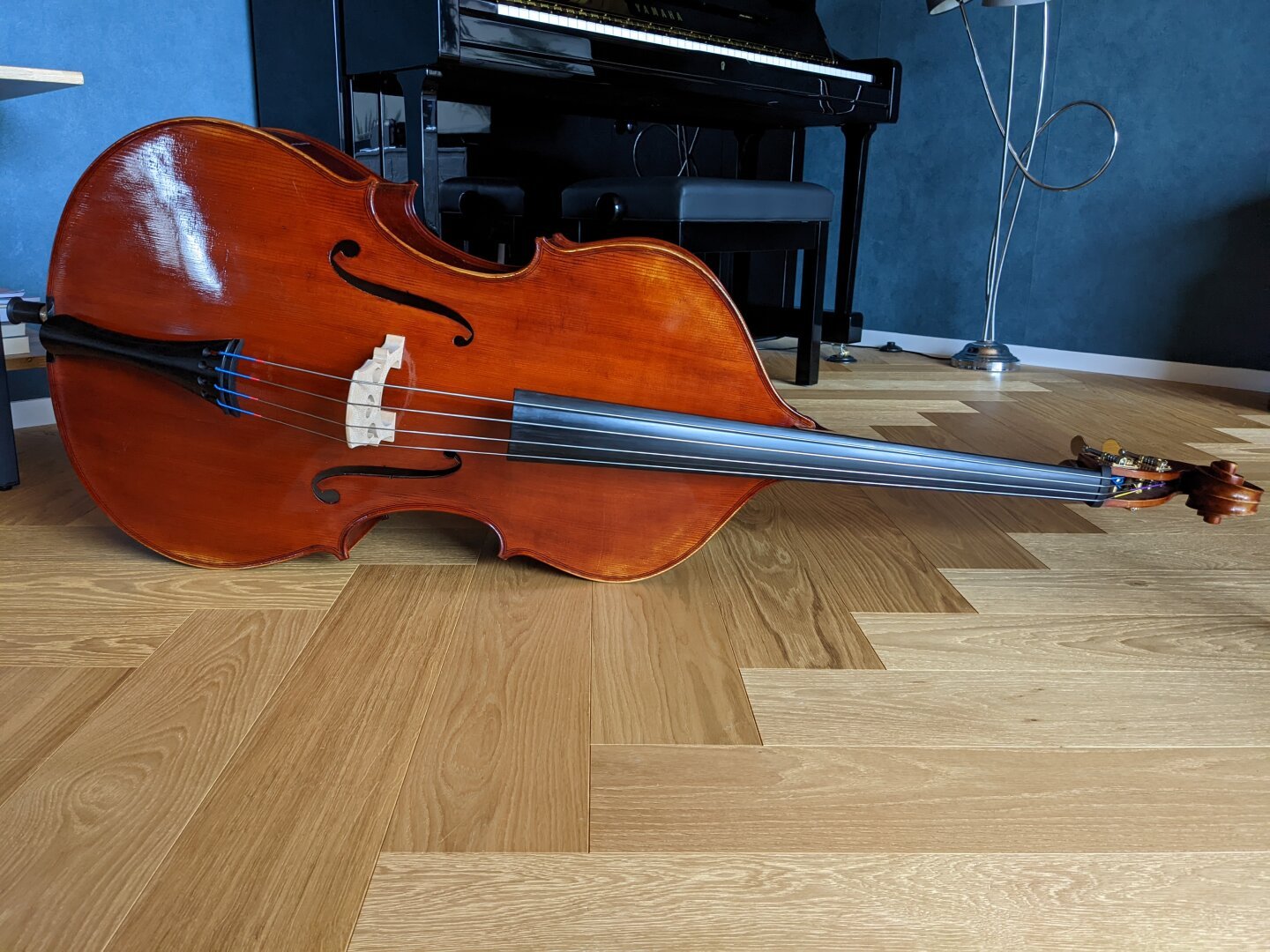 Even though I can play a little with it, it's Élisabeth's double bass and she is already way better than me.
Until recently, she could only practice with the one of the music school. I find it a little amusing to see a 7 year old child with an instrument of this size. A 1/8 bass… Long live!
And happy birthday Élisabeth !
Related Posts