Analyse D'une Connexion SSH Avec IP-Link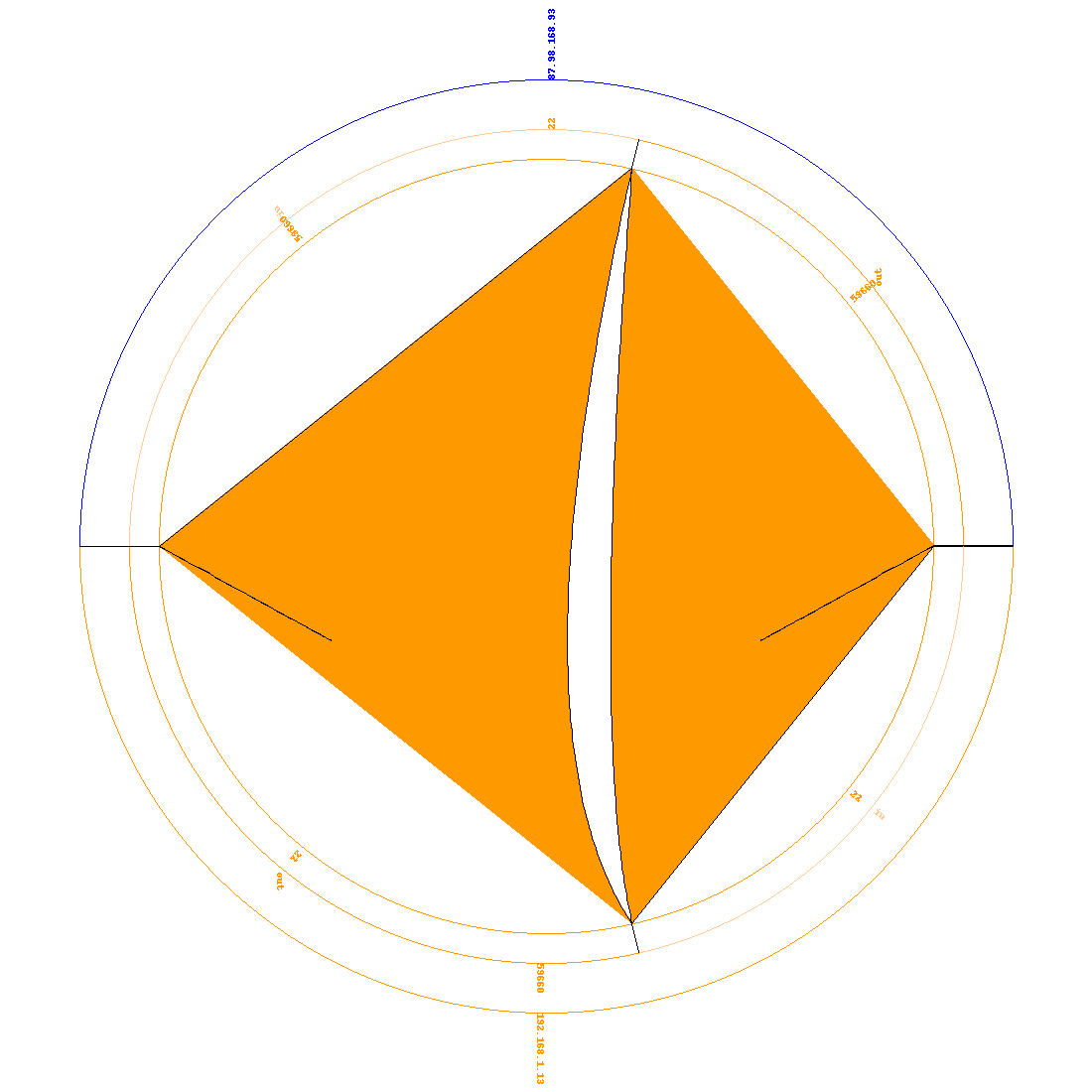 Le module expérimental de génération de courbes de Bézier fait maison est enfin intégré à IP-Link. L'image ci-dessus représente l'établissement d'une connexion SSH. Il y a donc les relations entre les ports de deux IP. Initialement IP-Link permettait uniquement d'établir des relations entre IP. On obtenait des oeuvres de ce style. Grâce aux communications entre les ports vous pourrez dorénavant avoir des figures bien plus artistiques (ci-dessous avec un scan de port):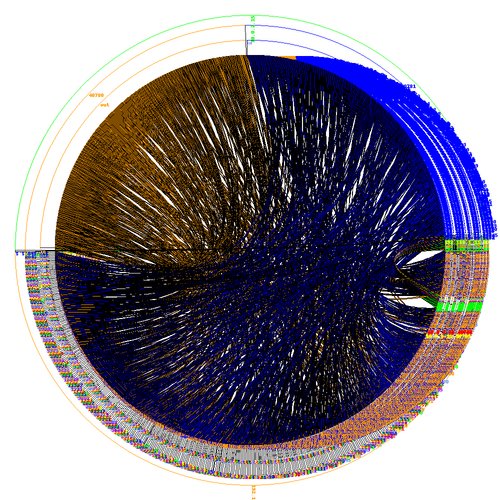 Comment analyser une connexion SSH avec IP-Link:
$ git clone https://git.sr.ht/~cedric/ip-link
$ 

cd

 ip-link/source
$ mkdir captures data

$ sudo tcpdump -p -i eth0 -s 

0

 -w captures/snif.pcap

$ python reloaded/pcap_to_sqlite.py -i captures/snif.pcap -o data/ip.sql

$ python reloaded/sqlite_to_object.py -i data/ip.sql -o data/ip.pyobj -r ip -p 192.168.1.13:87.98.168.93
DB connect
Query sent to the base :
        SELECT ip_src, ip_dst, port_src, port_dst FROM ip_link 
        WHERE 

(

ip_src

 

=

 

"192.168.1.13"

 AND 

ip_dst

 

=

 

"87.98.168.93"

)


           OR 

(

ip_src

 

=

 

"87.98.168.93"

 AND 

ip_dst

 

=

 

"192.168.1.13"

)


Serialization…

$ python reloaded/object_to_image.py -i data/ip.pyobj -o data/circle-4.png

Le fichier obtenu circle-4.png devrait ressembler à la première image de ce billet.
Related Posts